Built in ventilation grills
Built in ventilation grills use outdoor air to ventilate your home and keep the indoor climate healthy. With the help of ventilation grilles, fresh air enters the house, and polluted indoor air can get outside.
Ventilation grilles are needed not only in home ventilation but in industrial or public buildings as well. However, grilles are a small, sometimes almost invisible part of the ventilation system, they are essential. You can use them outdoors or indoors in many dimensions, shapes and colours.
RENSON offers standard dimensions and unique sizes as well. Various customisation options are available, for example, water channels, dust filters or insect mesh. RENSON grilles can be choosen in a wide range of materials and colours and additional features like acoustic damping or burglar-resistant type.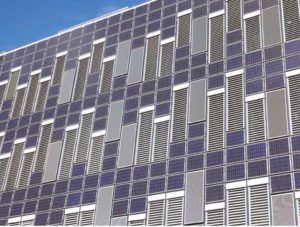 WHAT ARE THE BENEFITS OF VENTILATION LOUVRES?
Built in ventilation grills form the connection between the inside and the outside to help improve indoor air quality. Natural ventilation ensures constant flow to keep the indoor climate healthy. Night cooling is a key benefit of ventilation grilles because you can keep the indoor temperature under control in summer. RENSON louvres contribute to the comfortable temperature of our homes. And unlike an open window, insects and burglars don't have a chance to get in.
RENSON is an innovative company where technical ingenuity and new design trends go hand in hand. RENSON's grilles have been manufactured from aluminiumprofiles which are very durable and weatherproof. Various types of surface treatments improve its corrosion resistance. Aluminium is 100% recyclable without loss of quality.
Choose the most suitable LOUVRES grilles with extra features like dust filter or insect mesh. Grilles help to keep the temperature under control in summer by night cooling. The RENSON grilles are rain repellant and guarantee a very good weatherability according to official tests.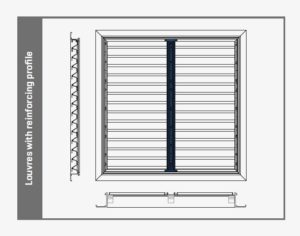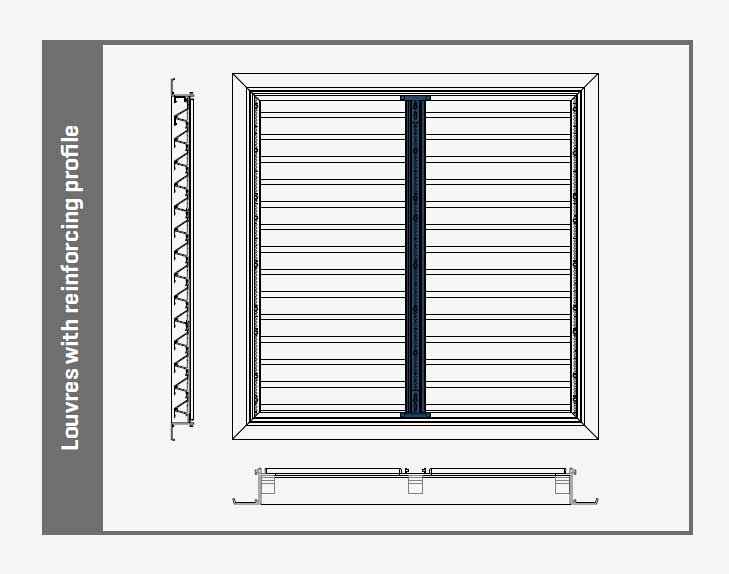 Our variety of RENSON ventilation grilles
The high-quality aluminium material and easy installation are the main advantages of the RENSON ventilation grill type 411. Ventilation louvres help to keep your home healthy by allowing fresh outdoor air to enter. Ventilation louvres guarantee proper air circulation indoors. Grills also have high water protection properties. And the built-in insect net keeps unwanted guests[TOVÁBB]
RENSON Wall Louvres 411 use outdoor air to ventilate your home and keep the indoor climate healthy. Custom dimensions & colours! Place an order and we will manufacture the louvres in RENSON quality!
RENSON built in ventilation grills finishing and rain repellant features
By nature, aluminium generates a natural oxide coating that makes it very corrosion-resistant. In addition, aluminium has resistance against UV radiation and can easily resist temperature variations. Various types of surface treatments improve its corrosion resistance even further. You can find additional information about surface treatments here.
Renson® louvres are subjected to European testing (according to EN 13030: 2011) by the internationally accredited corporation BSRIA Ltd. During these tests, a louvre of 1m2, equipped with stainless steel mesh is exposed to downpours at a rate of 75 litres per hour and a wind speed of 13 m/second. The classification is based on the obtained results, i.e. the quantity of water infiltrating through the louvre. You can find more information about these test here.
WATER TIGHTNESS TESTS OF BUILT IN VENTILATION GRILS
| | | |
| --- | --- | --- |
| | Level | % watertightness |
| Very good rain protection | A | 100-99% |
| Good rain protection | B | 98,9-95% |
| Average rain protection | C | 94,9-80% |
| Low rain protection | D | <80% |
RENSON grilles guarantee intensive ventilation so the the indoor climate will remain stable during the day even in summer. Night cooling means that the building will cool down by ventilating with large flows of natural air at night.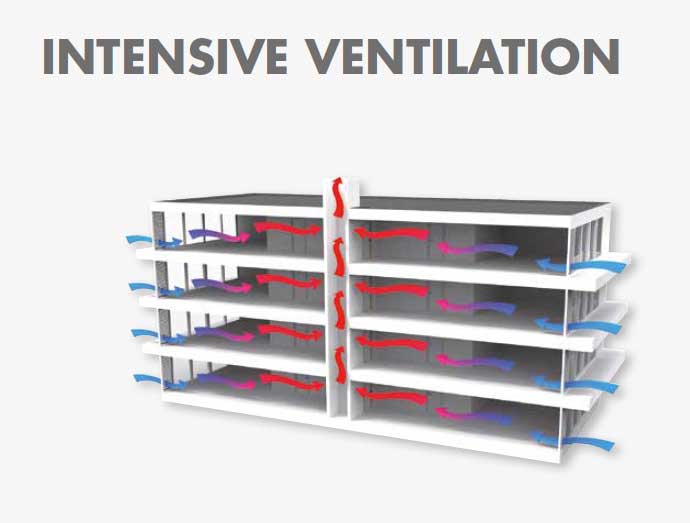 Do you need built in ventilation grills in custom dimensions or colour? Use our calculation app to find the most suitable grill for your project! It will be manufactured in the shortest time!
Place an order here!