Among the advantages of RENSON ventilation grills is the high-quality aluminum material and easy installation. The RENSON louvres provide effective ventilation and guarantee high water protection. The integrated insect net keeps unwanted guests away.
Attaching ventilation grills
Installation of the ventilation grilles is quick and easy. It is fixed with practical clips that can be easily snapped into place. If it is necessary to install a ventilation grille on a surface larger than 3 m2, then we must also install strengthening support. You can see this in the figure below: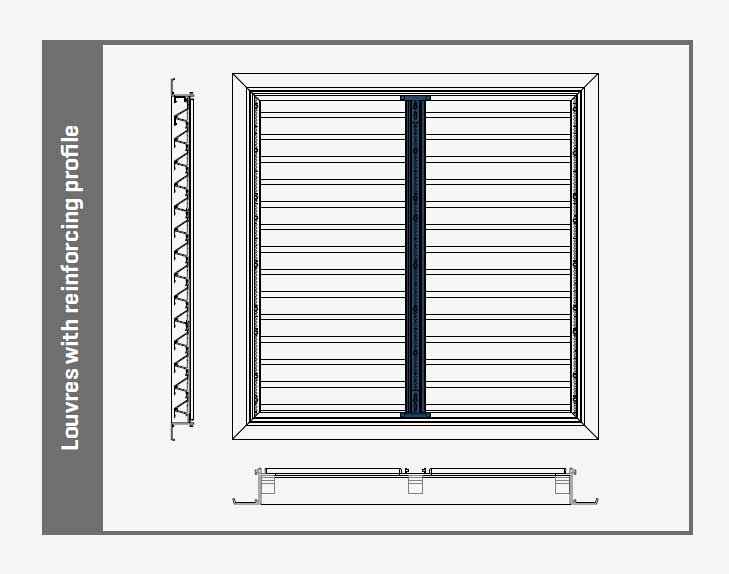 The ventilation grilles can be attached to the wall with a screw: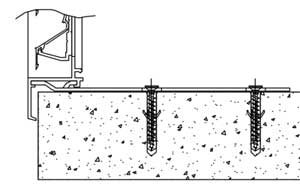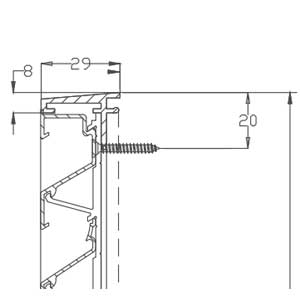 Fixing the ventilation grills to the wall using clips: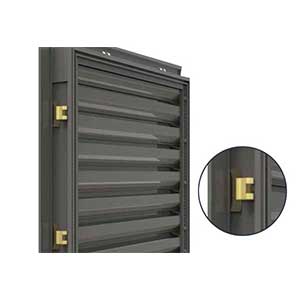 Built-in louvres are characterised by the overall width and height dimensions of the section to be built in. The dimensions of the opening in which these louvres are installed must always be 10 mm larger than the louvre dimensions.
Two types of installation methods can be used, depending on whether we want to install the grid only for ventilation or as part of a ventilation system connected to a pipe connection.
If we connect the ventilation grill to a pipe, the grid must be connected to a so-called plenum box. We build this plenum box in the wall to which the ventilation pipe is connected. The box can also be made with a rear or side connection option. It is usually made of galvanized steel and is part of the mechanical ventilation system.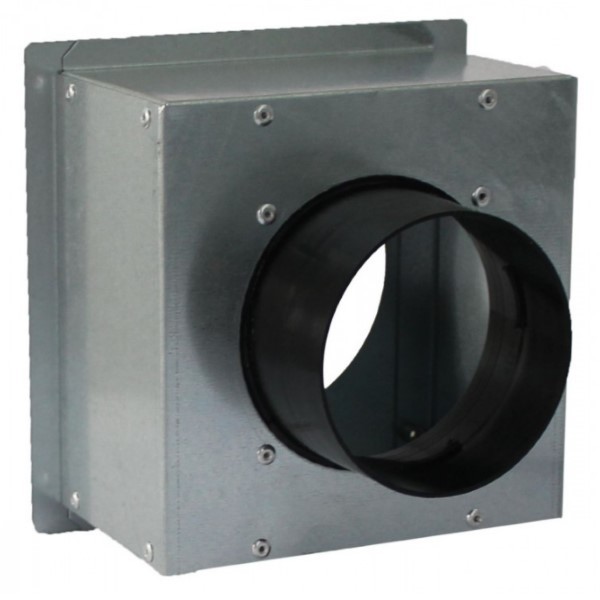 If the ventilation grill only has a ventilation function, then a plenum box is not required. You can fix the ventilation grill to the wall with screws.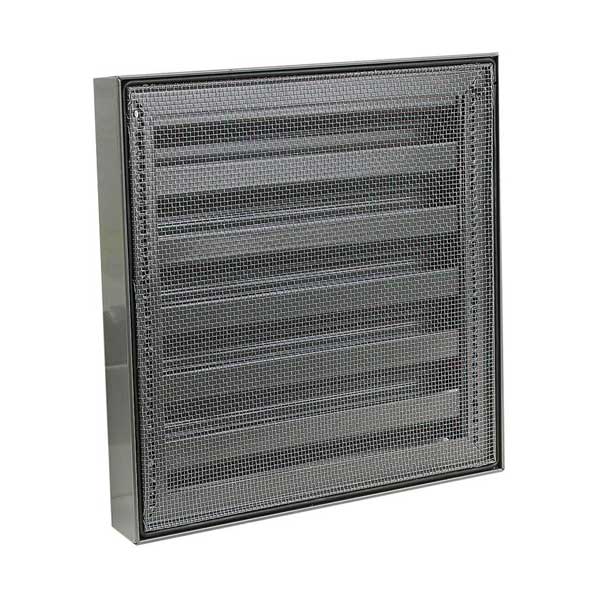 The ventilation grills are available with extra water protection. The special water channels ensure even better rain-repellent features and improve the water protection of the lamellas.
This option should always be combined with a 2.3 x 2.3 mm insect net.
Due to their aesthetic appearance and the simple fixing of the ventilation grilles, RENSON ventilation grilles are a quick solution for the efficient ventilation of the building.
If you need a ventilation grill in a unique colour and size, we manufacture it!