The watertightness of RENSON aluminium grills is tested by very strict methods. Renson® louvres are subjected to European testing (according to EN 13030: 2011) by the internationally accredited corporation BSRIA Ltd. During these tests, a louvre of 1m2, equipped with stainless steel mesh is exposed to downpours at a rate of 75 litres per hour and a wind speed of 13 m/second. The classification is based on the obtained results, i.e. the quantity of water infiltrating through the louvre.
Attention: The "air speed" reference always indicates the air speed at the suction side. If a louvre is assigned to a watertightness, the class
suction side air speed has to be indicated. The outside wind speed is fixed to 13m/s and is therefore never mentioned.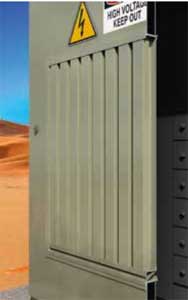 | | | |
| --- | --- | --- |
| | Level | % watertightness |
| Very good rain protection | A | 100-99% |
| Good rain protection | B | 98,9-95% |
| Average rain protection | C | 94,9-80% |
| Low rain protection | D | <80% |
Remark: In case a weatherable louvre is used in extreme weather conditions Renson® advises to seal the seams of the frame. Additionally, applying a water channel will guarantee an even better weatherbility.
SEE TEST RESULTS
Watertightness of RENSON aluminium grills are excellent proven by accredited tests.
The high water-resistant features of RENSON louvres are the result of innovative solutions.
RENSON always offers the highest quality while looking for innovative solutions. RENSON products make our living space even more comfortable and healthy. The highest water protection of the ventilation grilles is due to the special design and the high-quality aluminum raw material.
Rain-repellant features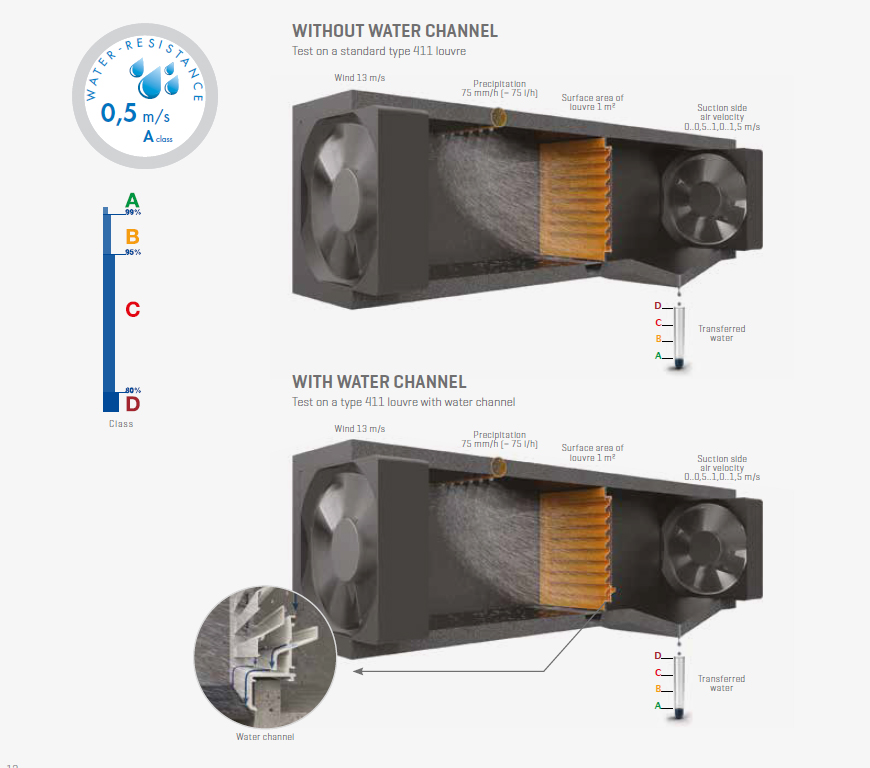 Downloads for RENSON products here.